The Jeffkeys Combo

Organ Groove Trio and Quartet - Dance Club Band


The Jeffkeys Combo bands are my two latest projects. They are two separate bands. First I present the Jeffkeys Combo - Organ Groove Trio. My hip martini lounge groove combo. Next I have my blues/rock powerful club combo The Jeffkeys Combo Quartet. Joining me are four extremely talented musicians. Mark Lonergan at bass, Ronny Sheehan on Guitar and Vocals and Tim Maynard and Vass Vassaliades on Percussion.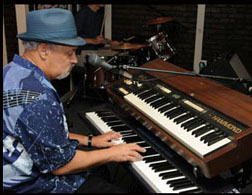 In the past I had been playing mostly pure roots and rockin' Blues. I moved to the West Coast where I experienced playing the gutsy historic Blues of Oakland, California and the lighter Jazz scene of the Napa Valley wine circuit. Since returning from Napa I have had the pleasure of appearing with many fine local musicians.

Welcome to the Organ Groove Trio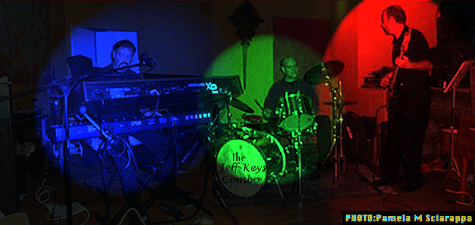 I am having a lot of fun " Groovin' " with Mark and Vass . Playing in this trio has proved to be very rewarding. This organ-based Groove combo explores a variety of music, starting with our own Groove originals. We're putting a Groove spin on everything from the Sambas of Jobim to many Blues and Jazz standards with some hipped out songs from the nineteen sixties and seventies also. The keyboards bark bebop lines and soar through vibrato enhanced chord progressions that could plow a field or calm a pond. It's Groove music with a zany cadence. For Groovin' Martini Music, or for Blues and Jazz venues, this Combo is there.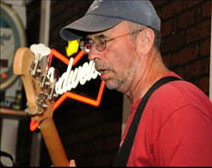 Mark and I have been playing together for a number of years now. Mark is without a doubt one of the finest and most intelligent bassist to be found in the Northeast. He is a true bassist. His lines are unique and interesting adding not only melody and rhythm but also depth to the music. Mark is as fast on his feet as any musician I have ever performed with.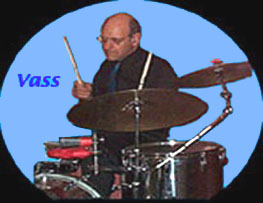 Joining Mark and I in this version of the The Jeffkeys Combo is our good friend Janatis "Vass" Vassaliades.


Vass

is the most truly creative percussionist I have had the pleasure to play with. Pulse, Tension, Melody, Taste, Unique, are all words that make me think of Vass. Years of Blues and Jazz drumming have created the "Teacher" of all things rhythmic. Vass has played with so many top performers that his experience and willingness to share is invaluable.

---
The Jeffkeys Combo (Groove Trio) Song List


Our song list is continually changing. Here is a sample of some songs we played at our last gig.



| | | |
| --- | --- | --- |
| 1 | Blues All Day Long | Groove Holmes |
| 2 | Cissy Strut | Meters |
| 3 | Moaning | Art Blakey |
| 4 | Meditation | Antonio Jobim |
| 5 | Lets Stay Together | Al Green |
| 6 | Whats Going On | Marvin Gaye |
| 7 | Sonny | Bobby Hebb |
| 8 | Mercy Mercy | Joe Zawinal |
| 9 | Black Magic Woman | Santana |
| 10 | The Look Of Love | Burt Bacharach and Hal David |
| 11 | The Masquerade | Leon Russel |
| 12 | Black Orpheus | Marcel Camus |
| 13 | Summertime | George Gershwin |
| 14 | Fly Me To The Moon | Bart Howard |
| 15 | Gm Groove | Jeffkeys |
| 16 | Don't Mean A Thing | Duke Ellington |
| 17 | Gumdrops | Jeffkeys |

| | | |
| --- | --- | --- |
| 18 | The Wave | Antonio Jobim |
| 19 | Shes Not There | Rod Argent |
| 20 | Satin Doll | Duke Ellington |
| 21 | Evil Ways | Santana |
| 22 | Honkin' Round | Jeffkeys |
| 23 | Killer Joe | Benny Golsen |
| 24 | Sugar | Stanley Turrentine |
| 25 | Late Night Blues | Jeffkeys |
| 26 | Erics Dilema | Jeffkeys |
| 27 | Jeff's G Boogie | Jeffkeys |
| 28 | Electrum | Jeffkeys |
| 29 | Violet Skies | Jeffkeys |
| 30 | Point Isabella | Jeffkeys |
| 31 | Angel Eyes | Matt Dennis and Earl Brent |
| 32 | Latin Romp | Jeffkeys |
| 33 | Here We Are | Jeffkeys |
| 34 | New #1 | Jeffkeys |
| 35 | Groundbass | Jeffkeys |
The Jeffkeys Combo
Quartet - Dance Club Band
Recently Mark and I have been collaborating with Ronny and Tim. These sessions started out as after hours fun and relaxation and turned into a full fledged band. We kick out some of our all time favorites from Blues to Soul and Rock classics. I mean we really kick them out, fast, hard and wild, with screaming solos and relentless tight rhythms. Trust me, once we get going we don't let up.
The music we produce contains a great deal of intense energy, tension. and emotion. Beatles, Stones, Dylan, Doors, Talking Heads, Santana, The Band, Cocker, Hendrix, Clapton, Petty, Stevie W., Stevie and Jimmy, Seeger, Van Morrison, Elvis, Chuck, Cash, Jaco, Meters, Ray, Muddy, Wolf, B.B., Buddy, Junior, Allman Bros, Gov. Mule.....I defy anyone within listening distance to stand still. This being the case, this group is the perfect dance club or concert band.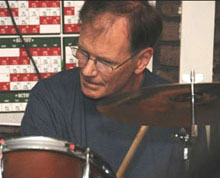 Tim is a master percussionist. He is precision plus in his drumming. He feels the music very deeply and will put emphasis on those important phrases in a spontaneous real time solo as though he had heard them before. Tim also play's guitar and has been sitting in occasionally at guitar with myself, Vass and Mark in The Jeffkey's Combo (Jazz Groove) . Tim plays the drums in many local theatrical pit bands. This is where Tim met guitar virtuoso/vocalist Ronny Sheehan and introduced us.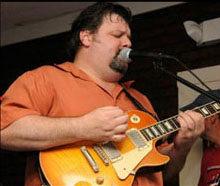 Ronny Where do I begin? A graduate of Berklee College of Music, Ronny is an accomplished music teacher and super talented guitarist. Technical as he can be in his teaching and understanding of the instrument. Ronny is full of heartfelt emotion in his singing and playing when he performs. Trust me you do want to catch Ronny and his axe "Lester". Ronny's playing is as intense, creative, and interesting as it gets. He plays many styles with many people, but when the day is done he enjoys some old favorites as do I.....